Conferences
We know that planning a successful event can be challenging. We're here to help.
Choose from our 6 conference rooms or combine them as needed. Each of them has ample natural light and the technical equipment needed for presentations, conferences and congresses. Your event will go off without a hitch and you'll leave with the feeling of a job well done.
We also offer a private venue in our IN LOCO Restaurant. Company galas, large celebrations and parties are given the space and care they deserve.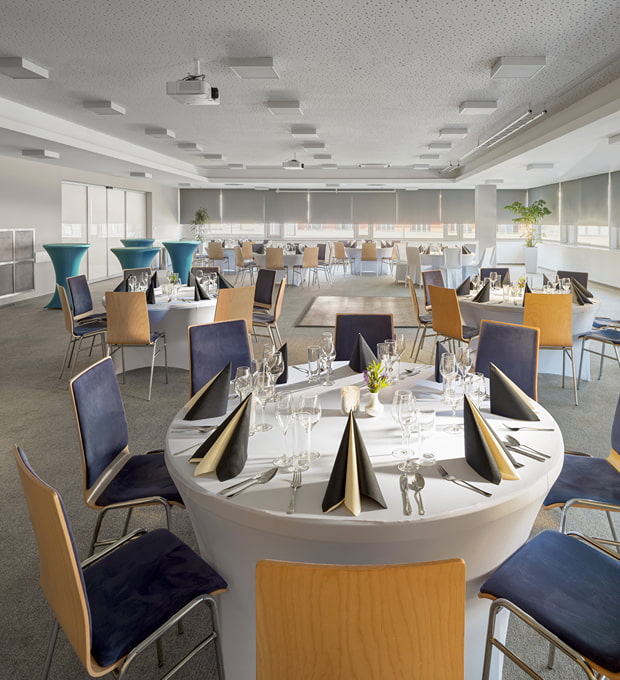 Conference areas
Small meetings, training sessions, workshops, seminars, congresses, conferences, ... We've got the solution for every event. Choose the right space for you.
conference areas overview
Catering
Refreshments at events must not be underestimated. Leave it to up us. We will help you with preparation and serving. We provide complete catering services to ensure that your guests don't go hungry.
Technical equipment
We also provide all the technical equipment you need for a diverse range of events, from business meetings to conferences, video⁠-⁠conferences to wide⁠-⁠screen projection.
Conference packages
We have intimate lounges for small closed meetings and larger venues with a capacity of up to 680 guests. Take advantage of our conference packages. We're ready to help if you have any questions or need any other information.
Call us at +420 389 102 111 , or write to: banqueting.cchcb@clarion⁠-⁠hotels.cz.
Download PDF
Weddings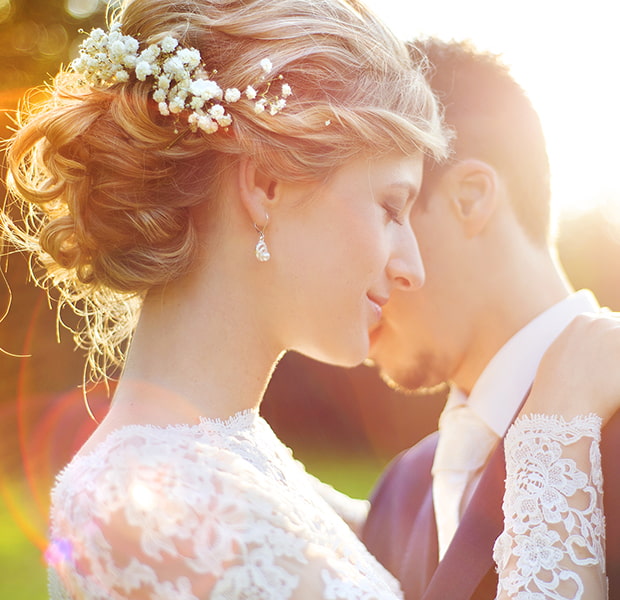 There are few other places where you will feel as if you are in a fairy tale on your wedding day. Southern Bohemia with its characteristic castles, lush nature and historic city centres, is perfect for your romantic moments. We will be happy to help you on your journey through life. Celebrate saying "I do" at the hotel. After dancing the night away, you just move into a room and end a busy day in the embrace of your loved one.
We have extensive experience with receptions, large and small.
Service is fast and with a smile.
Choose from our smaller or larger lounges or reserve the restaurant.
Our sound system is ready for your first dance and subsequent party in a big way.
You won't be alone in your wedding preparations. We will be happy to advise you on the menu, decoration and scheduling. We also provide contact information for certified photographers, florists, hairdressers and other services.
Please call us at+420 389 102 111, or contact us via email at: banqueting.cchcb@clarion⁠-⁠hotels.cz.
Selected events
Overview of selected events held at our congress venue.
Summer 2019
Mattoni 1/2 Maraton České Budějovice
6900
running event
single⁠-⁠day
Spring 2019
"Red Rooster 2020" Conference
300
conference
two⁠-⁠day event
Summer 2019
Travel Trade Day 2019
250
Autumn 2019
Railway train control and telecommunication systems
550
conference
two⁠-⁠day event
Summer 2019
HC Amur Chabarovsk
55
sports training camp
10 days
Autumn 2019
Business Mixer ČNOPK
80
Summer 2019
MEDIK ROKU 2019
250
social evening
single⁠-⁠day
Summer 2019
Indian Riders Fest 2019
1000
rally of motorbike enthusiasts
three⁠-⁠day event
Autumn 2019
27. Roadway conference
1500
conference
two⁠-⁠day event